Trusted By
MobiLock powers over 100000+ Android Kiosk installations and counting






Secure, Manage & Distribute Android Apps
Our Mobile Application Management feature helps administrators to remotely publish applications to the Android devices that are managed by MobiLock Kiosk Lockdown. Upload APKs on your private App Store in MobiLock dashboard and publish them to devices registered with your account. These APKs are automatically downloaded on the devices and the device user will be alerted to install the application.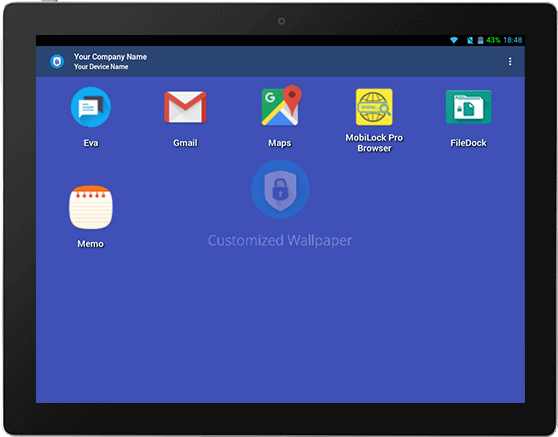 ---
Simplified Application Management
MobiLock Application Management capabilities makes it fast and easy to deploy commercial & in-house apps applications without listing them on the public app stores.
Upload
Just upload APKs of in-house or commerical apps on MobiLock Enterprise Store on web-based dashboard.
---
Deploy
---
Deploy the uploaded APKs remotely from the dashboard to the registered devices or group of devices.
---
Manage
---
You can remotely update or unpublish apps from the devices and also delete uploaded APKs from the MobiLock Enterprise Store.
Easy Administration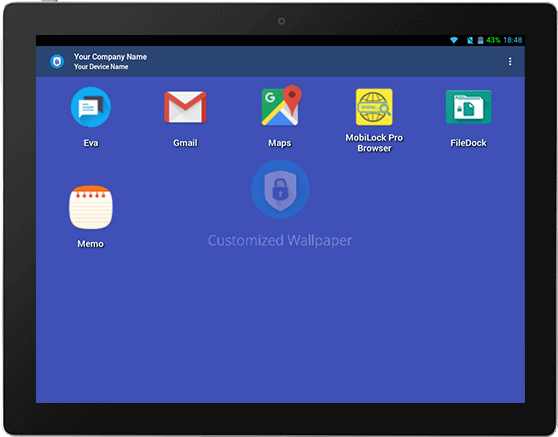 MobiLock Enterprise Store provides a common platform to manage in-house and commercial applications used with your organization. Administrators can remotely publish, unpublish or delete the apps on the groups of devices or single device. This reduces excessive data usage for App Installation as only the required apps by the specific group are installed on the selected devices.
MobiLock Pro is perfect for
Silently install/uninstall apps on Samsung, LG & Rooted devices
---
Silently install/uninstall apps from the devices that are published from the MobiLock Enterprise Store. This process is silent and happens without end-users involvement.
---
Application Version Control & Rollback Support
---
Application version control allows you to keep two version of the app on the Enterprise Store. You can also rollback apps installed on the devices to the previous version in case of unstable release.
---
Now Turn Your Android Tablets into Kiosk Mode with MobiLock Pro. Signing up is free, takes only few minutes. Add unlimited Android devices during trial. No Credit Card required.

---

Get MobiLock Pro Solution for $1 per Device/Month*

---
*Billed Annually. Price Applies when you purchase more than 100 licences.