How Company-owned Android Devices are misused by sales representatives, merchandisers, and field agents?
---
Most of the companies provide Android tablets/phones with pre-installed Mobile CRM app to its sales representatives to collect contact information/account management, product presentations, tasks, meetings, reminders/follow-ups & reporting. However, these Android devices are prone to accidental or intentional misuse which leads to device malfunction, data loss, and the decrease in productivity. Hence organizations need to lock-down these devices with access to only specific applications (Mobile CRM App) and also restrict Android devices settings.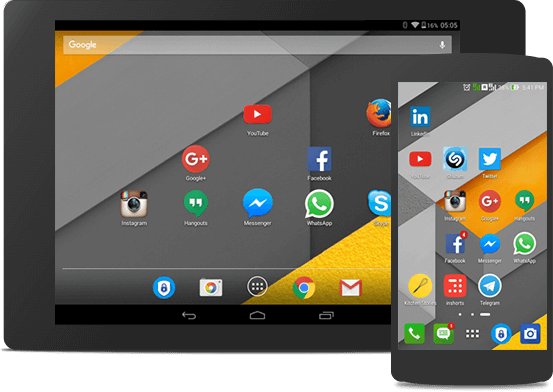 Try MobiLock Pro, Leading Kiosk Lockdown Software
---
---
With the help of MobiLock Pro Lock down company-owned Android device could run only Mobile CRM App(single app mode) or specific business related app & prevent access to other apps. It helps you to secure on-field mobile devices from being misuse, track device locations to enhance workforce productivity.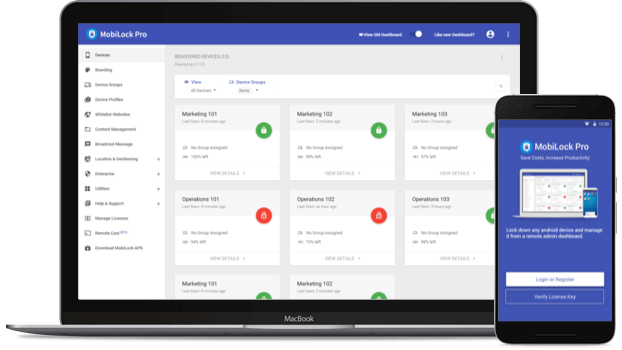 Features of MobiLock Pro
---
---
Efficient way to streamline your mobile workflow
---
Eva- Smart Monitoring App
Manage, Monitor and Chat with your workforce in real-time while you are mobile, from any part of the world, round the clock.
---
Single App Mode
Run any application in single app mode at all the times.
---
Remotely Install Apps
Remotely install/uninstall apps from the devices that are managed with MobiLock Kiosk Mode.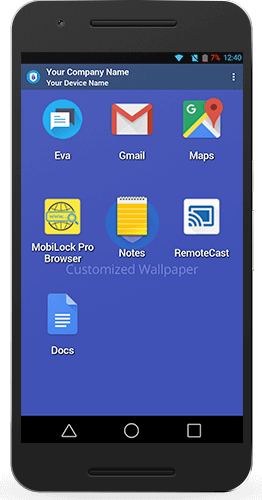 ---
Password Protected Kiosk Mode
User cannot exit MobiLock Pro app and access settings of an Android device & app without a password.
---
Custom Branding
Remotely update device home screen to reflect your custom branding with your company logo, name, and background wallpaper.
---
Location Tracking
Track location of your Android devices in real-time.
Verticals MobiLock Serve
---
---
MobiLock is being used across different industry verticals
---
Logistics
---
Prevent your employees from using video stream apps or games on company-owned devices & You can also track the location of your devices in real-time with our web-based dashboard.
---
---
Retail
---
You can remotely lock down your Android-based point of sales (POS) devices with MobiLock and restrict access to unwanted malicious apps. Secure your Kiosk displays and other mobile assets.
---
---
Manufacturing
---
Remotely upgrade apps on the devices via our dashboard & restrict staff from accessing unusual apps & websites which later helps companies reduce the device maintenance downtime.
---
---
Security
---
Mobile workforces can easily deploy our app on devices and records any incidents when any field worker forcefully tries to swap SIM card or exit from the registered devices which later improves productivity.
---